ATSG & AVI OnDemand Training Course Videos

ATSG & AVI OnDemand Present A New Platform of
Automatic Transmissions & Diagnostic Training Videos, On Demand!
Browse our new training courses for the transmission professional. Each video training series is power packed with hours upon hours of information to help you further your knowledge of the transmission industry as well as mastering diagnostic information which is necessary in our field of interest.
Make sure to click on the images below to get access to our new video training series.
2016 ATSG Transmission Seminar with JF011-E Continuously Variable Transmission
Wayne Colonna & Peter Luban Disassembly and Reassembly
DL501-7Q / 0B5 / S-Tronic Transmission Disassembly Automatic Transmission Diagnostics: Scanner Tips
and Reassembly Tips with Wayne Colonna with Wayne Colonna
ASE-A2 Test Prep General Transmission Diagnosis ATSG Insights for Drivability Techs 2015 with
with Wayne Colonna Wayne Colonna
Chrysler 42-47 RE Transmission Diagnostics with Mercedes/Chrysler 722.6 Transmission with
Wayne Colonna Wayne Colonna
Automatic Transmission Service Group Insights with 2015 ATSG Technical Seminar with Wayne Colonna
Wayne Colonna & Peter Luban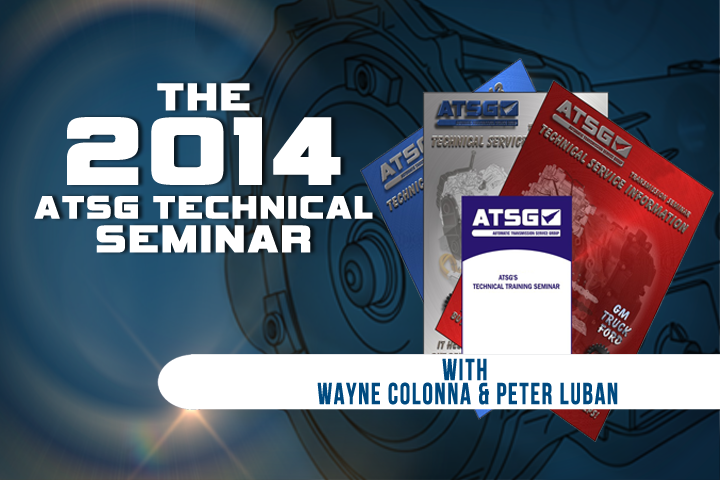 2014 ATSG Technical Seminar with Wayne Colonna
& Peter Luban