The rings on the output shaft of an RE5R05A ride inside a sun gear shaft. 2 of the 4 rings on the sun gearshaft seal feed pressure to the High and Low/Reverse Clutch. These sealing rings are easily broken if notplaced onto the shaft carefully. The rings on the output shaft separate lube pressure from clutch pressure.When an output shaft ring breaks, it can allow clutch feed pressure to enter the lube circuit. This willcause a drop in clutch apply pressure affecting drive and reverse engagements and will burn the clutch.
If only an output shaft ring is broken, this can be repaired without pulling the transmission. The drive shaftor transfer case will need to be removed followed by the extension housing or 4WD adapter housing(figures 1, 2 and 3).
The drive shaft or transfer case holds the output shaft into place. Once it is removed, the parking gear andoutput shaft slides out of the transmission (figures 4, 5 and 6).
Once on the bench, the broken ring can be located and replaced with a new one (figures 7, 8 and 9).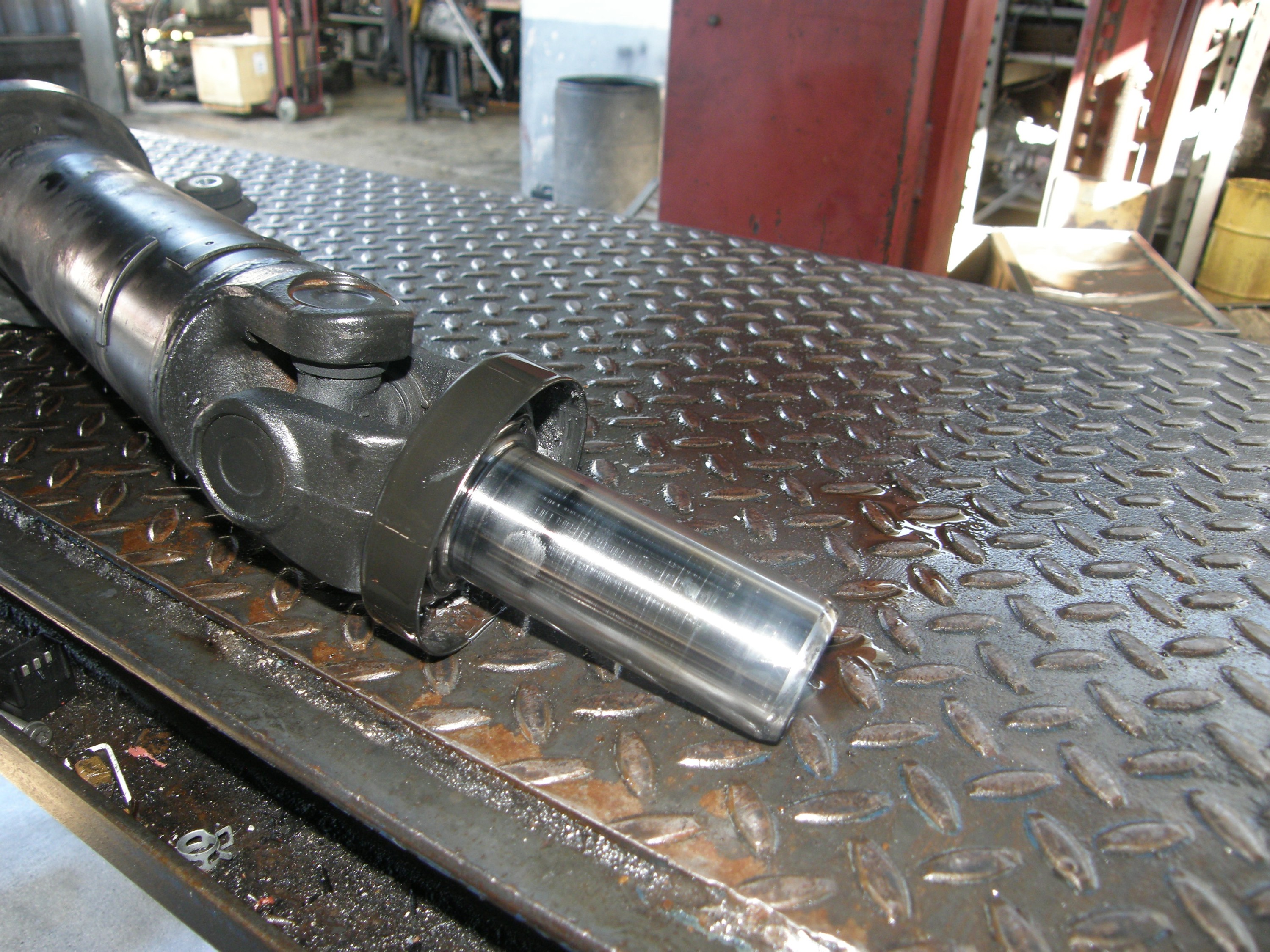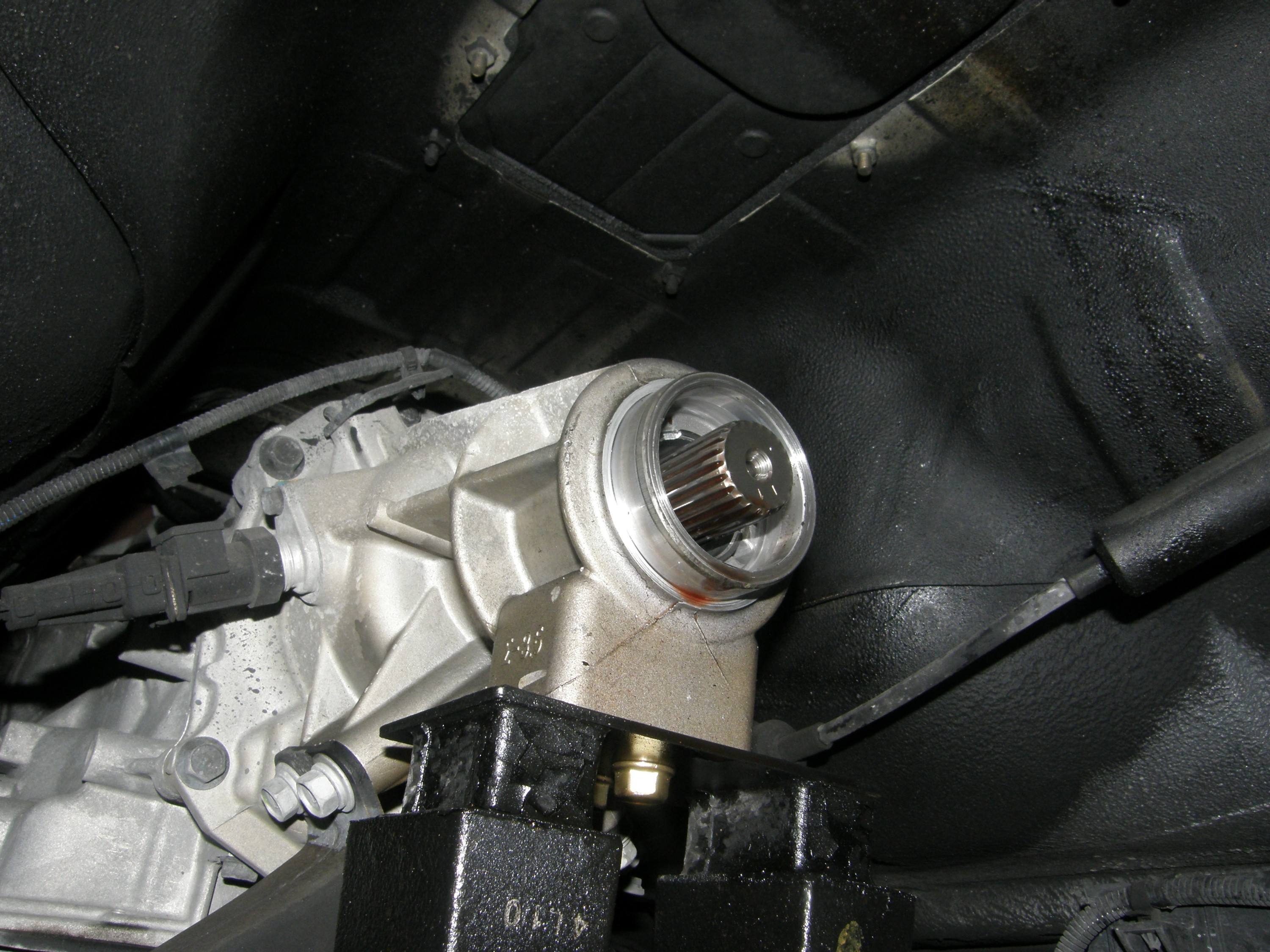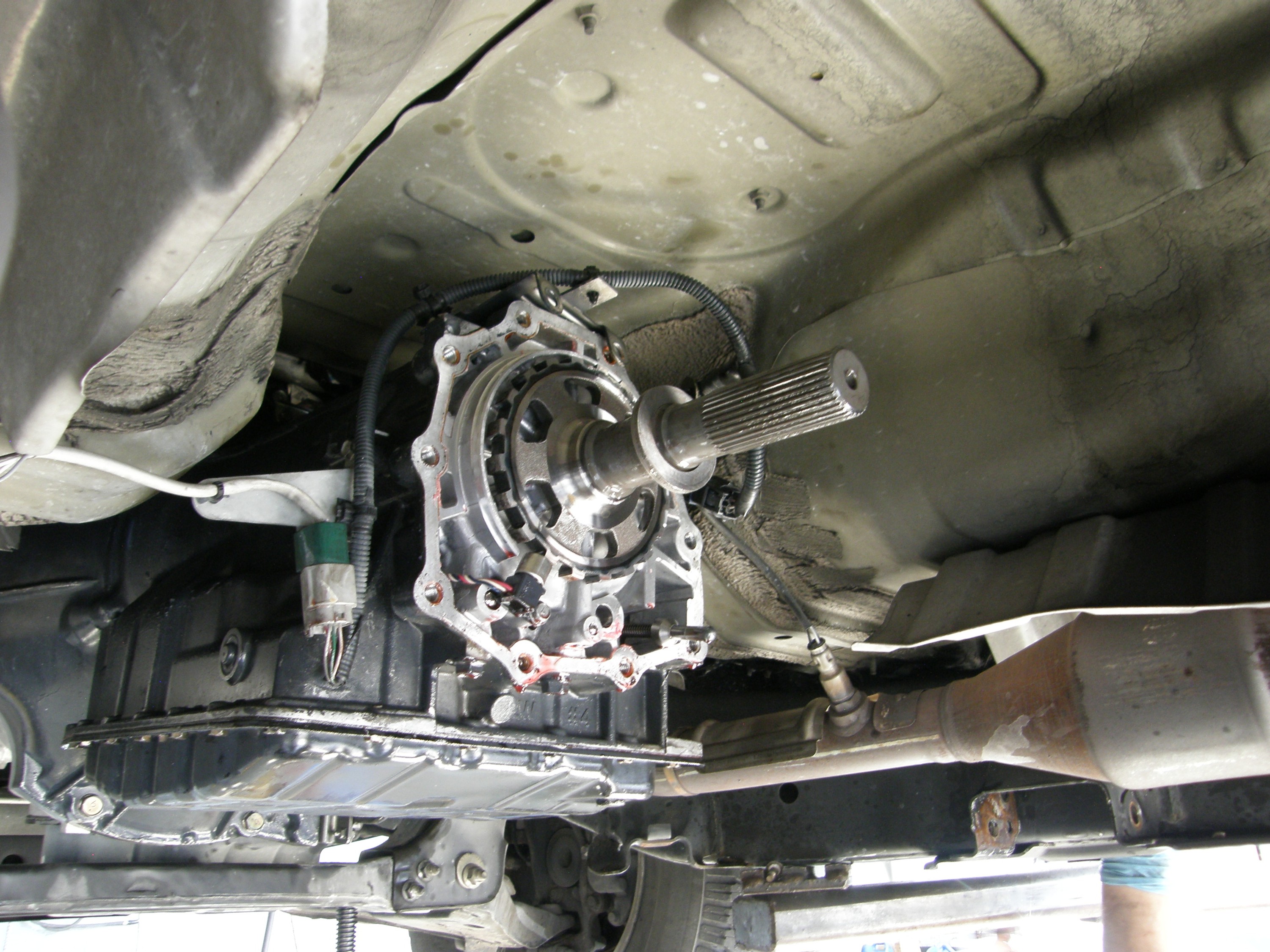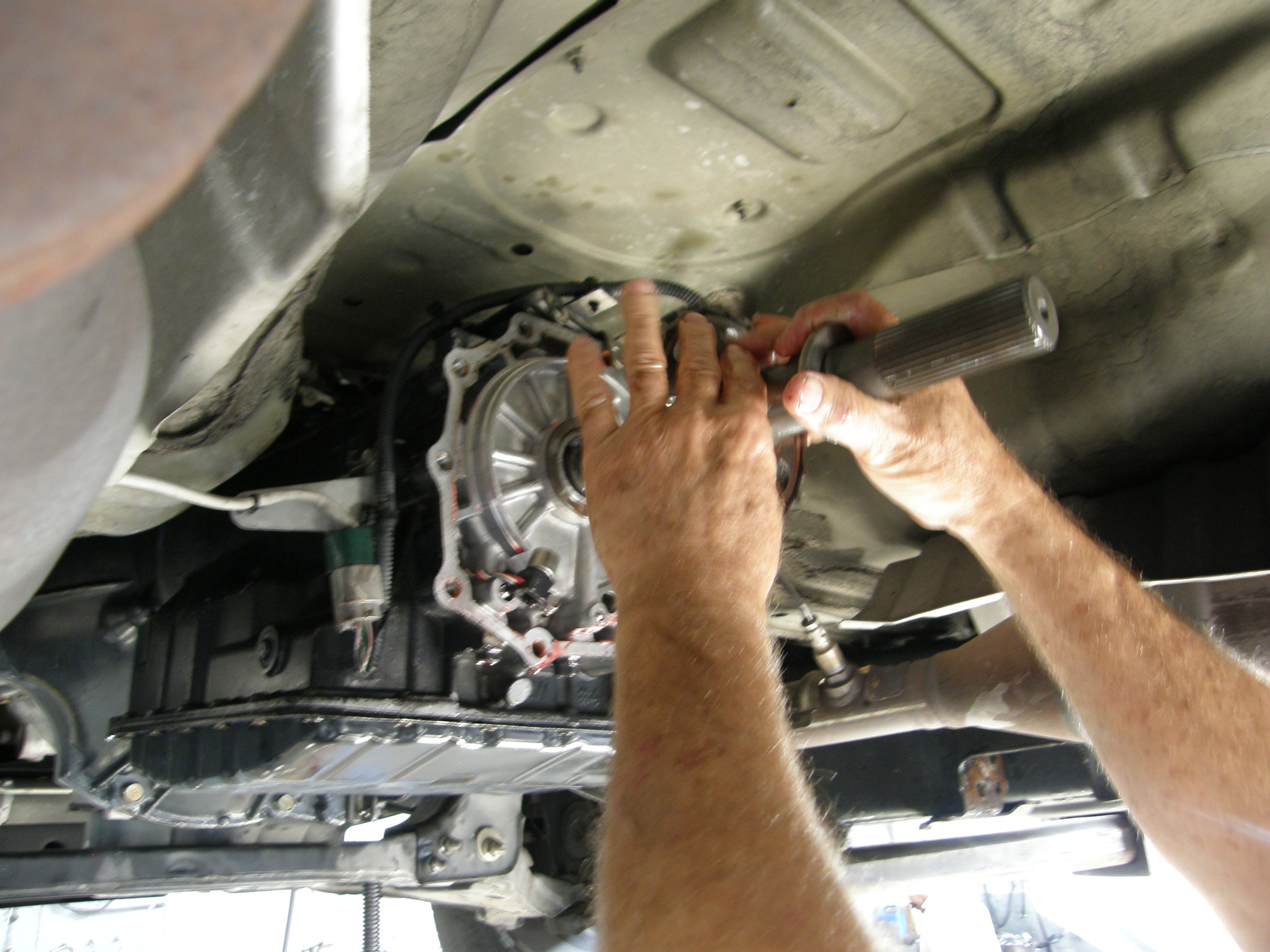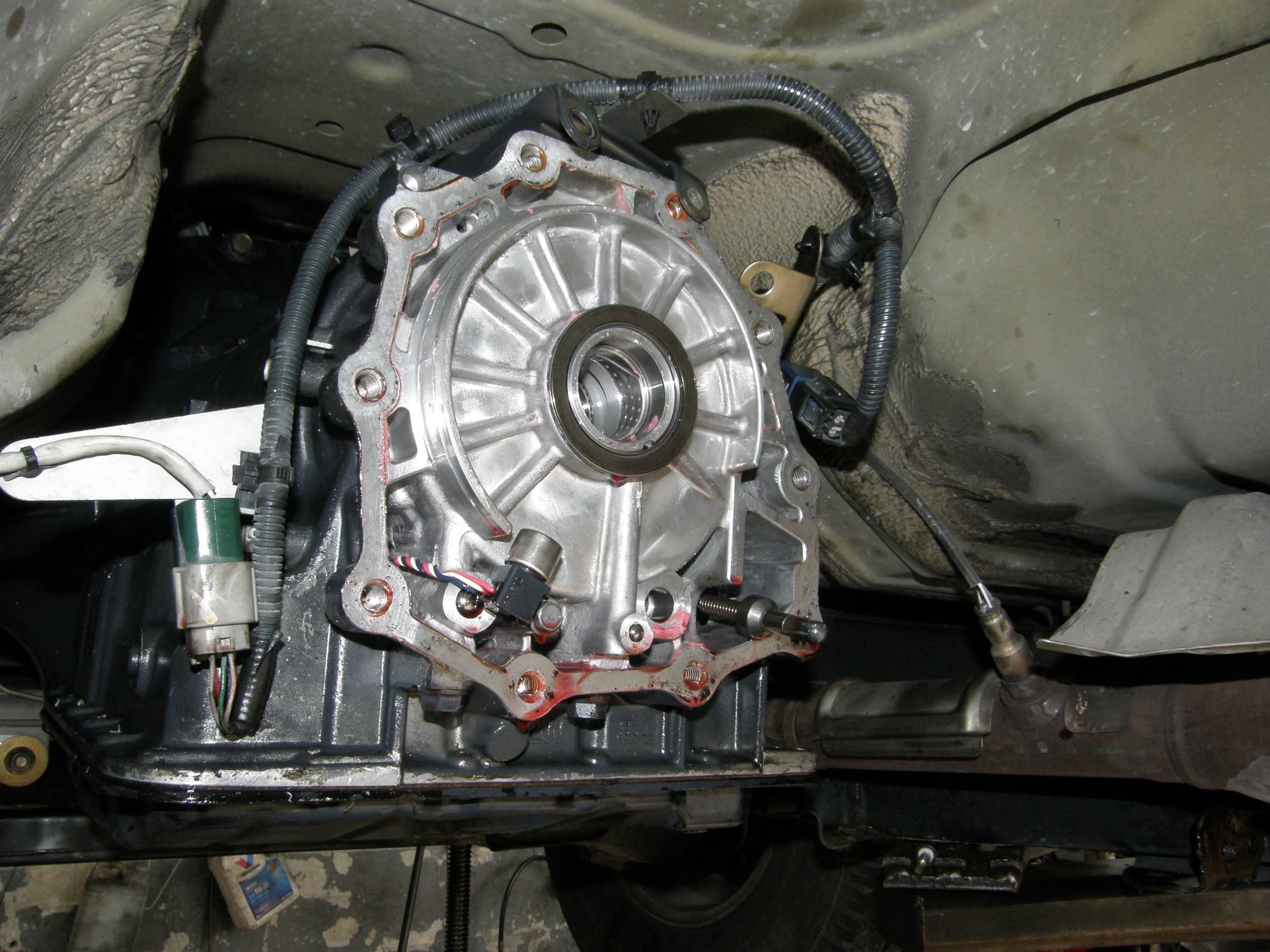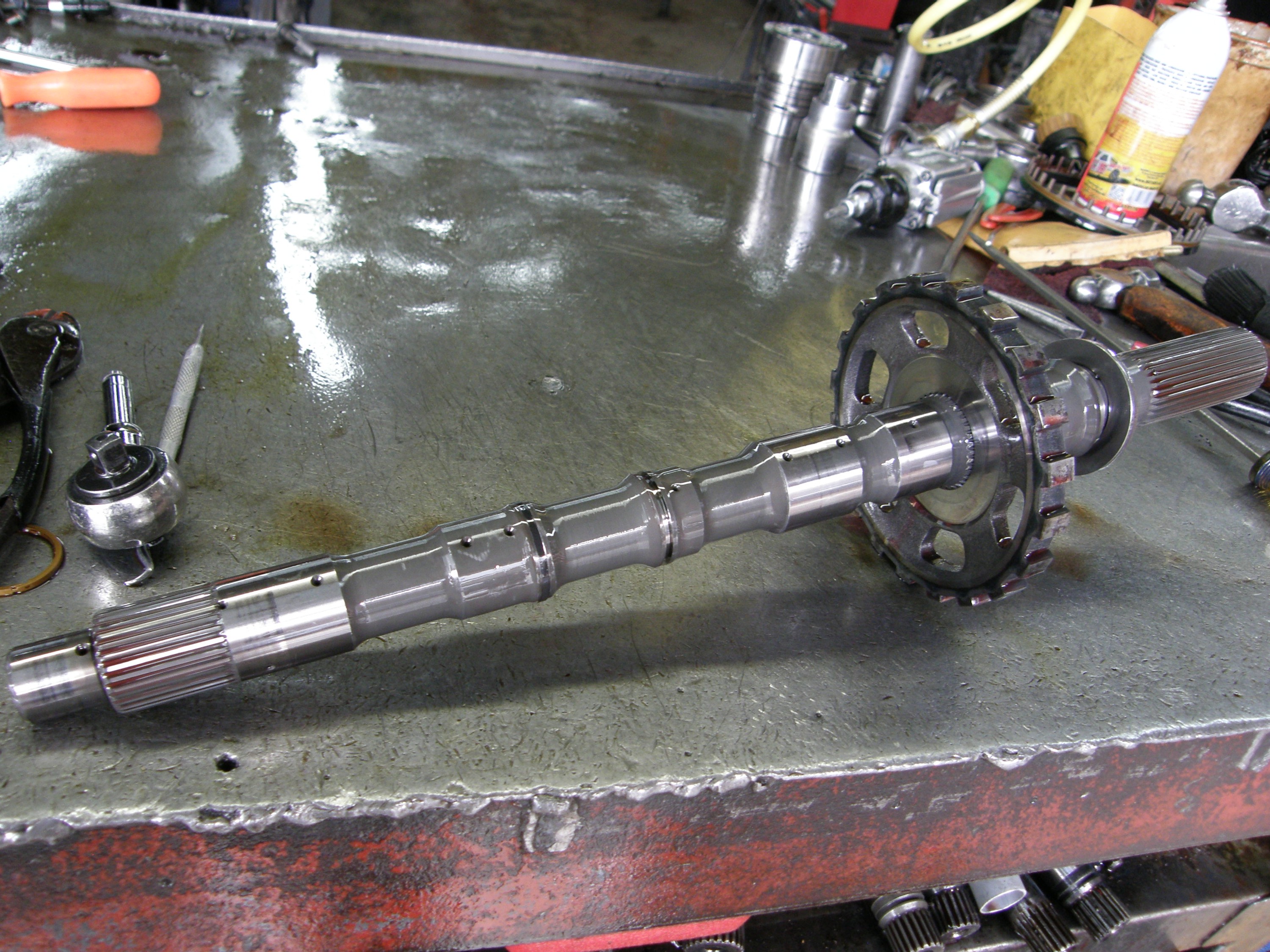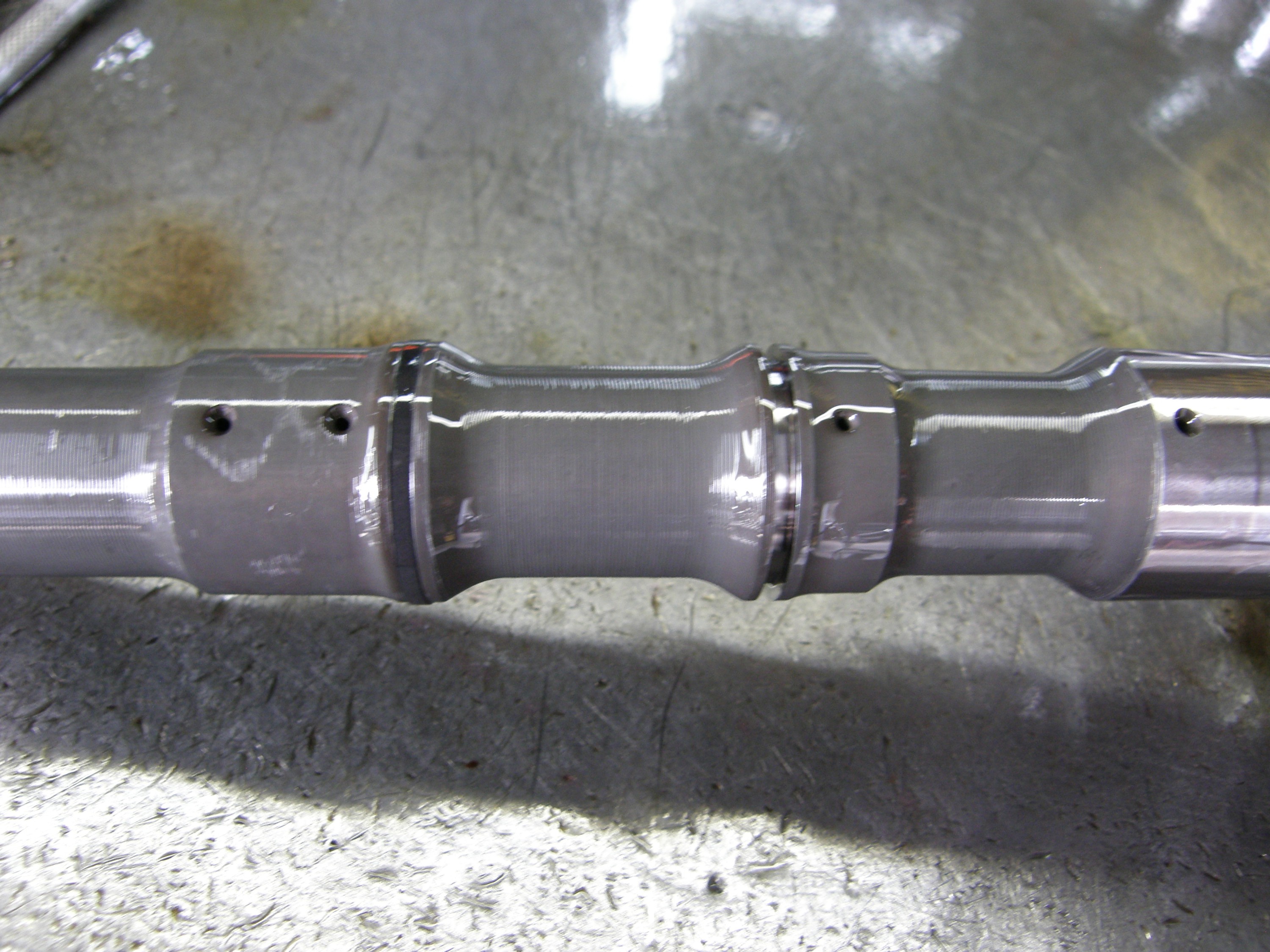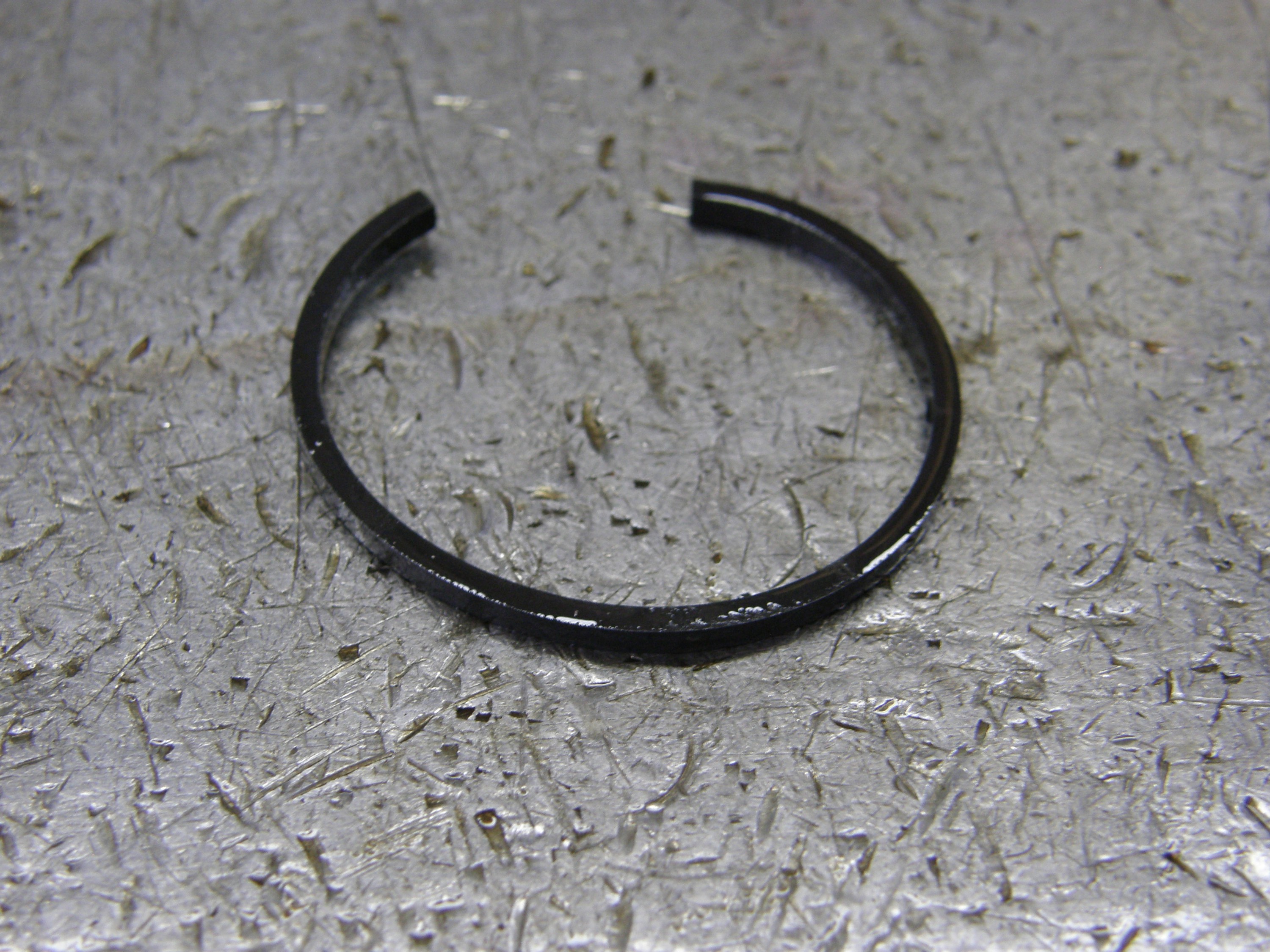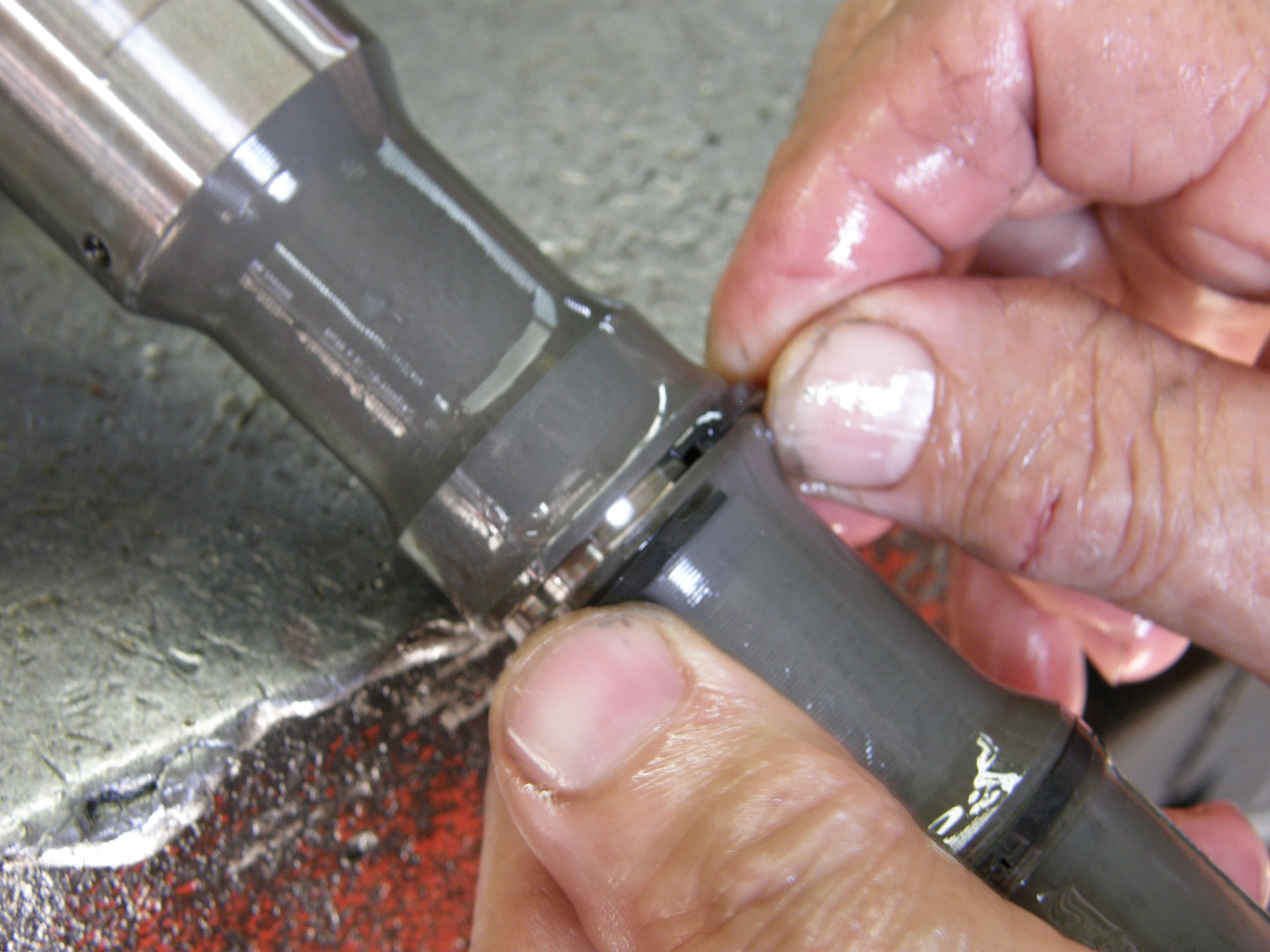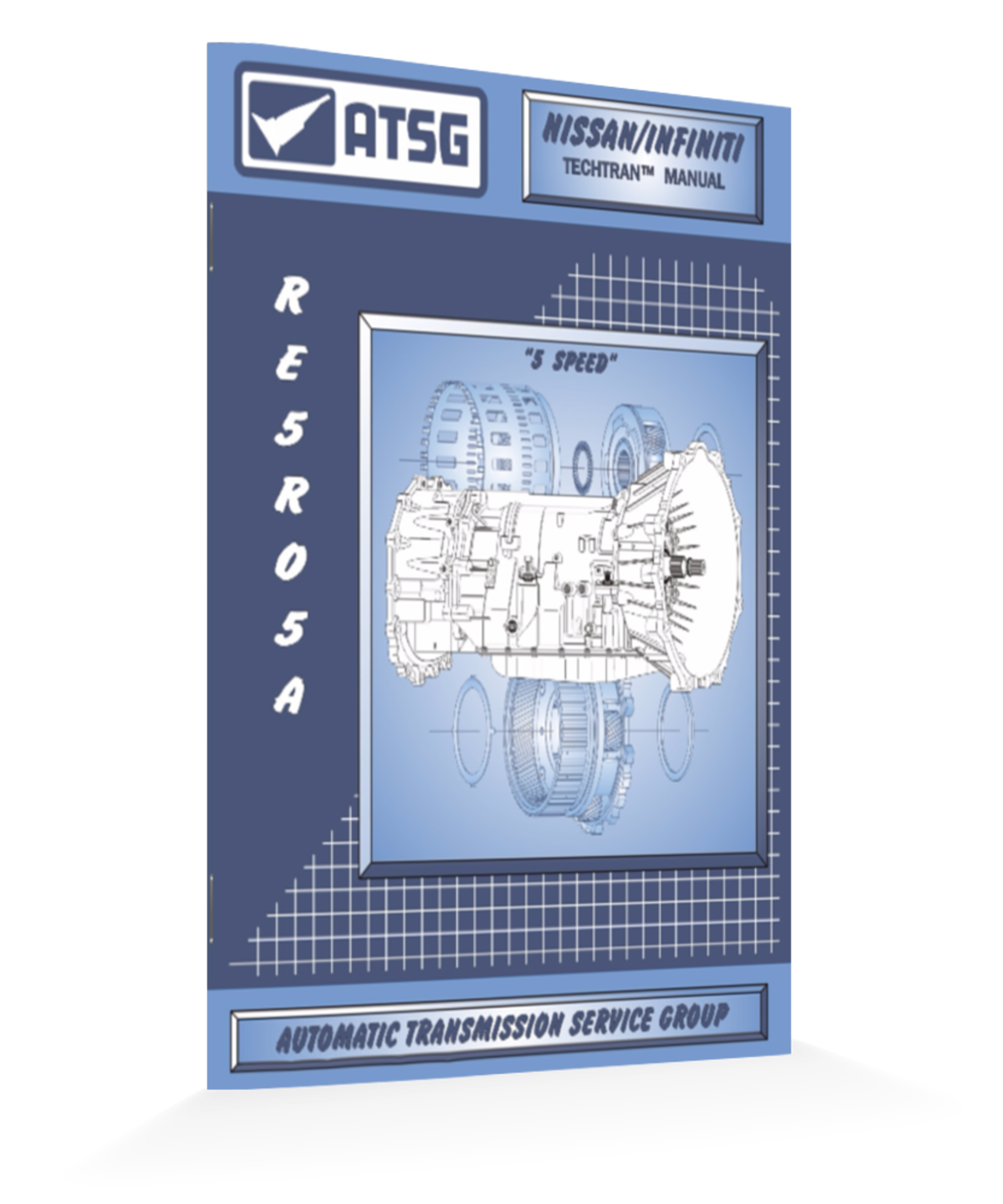 For this particular unit, we have our ATSG RE5RO5A Technical Manual which is covers covers assembly, dis-assembly, diagnosis and troubleshooting.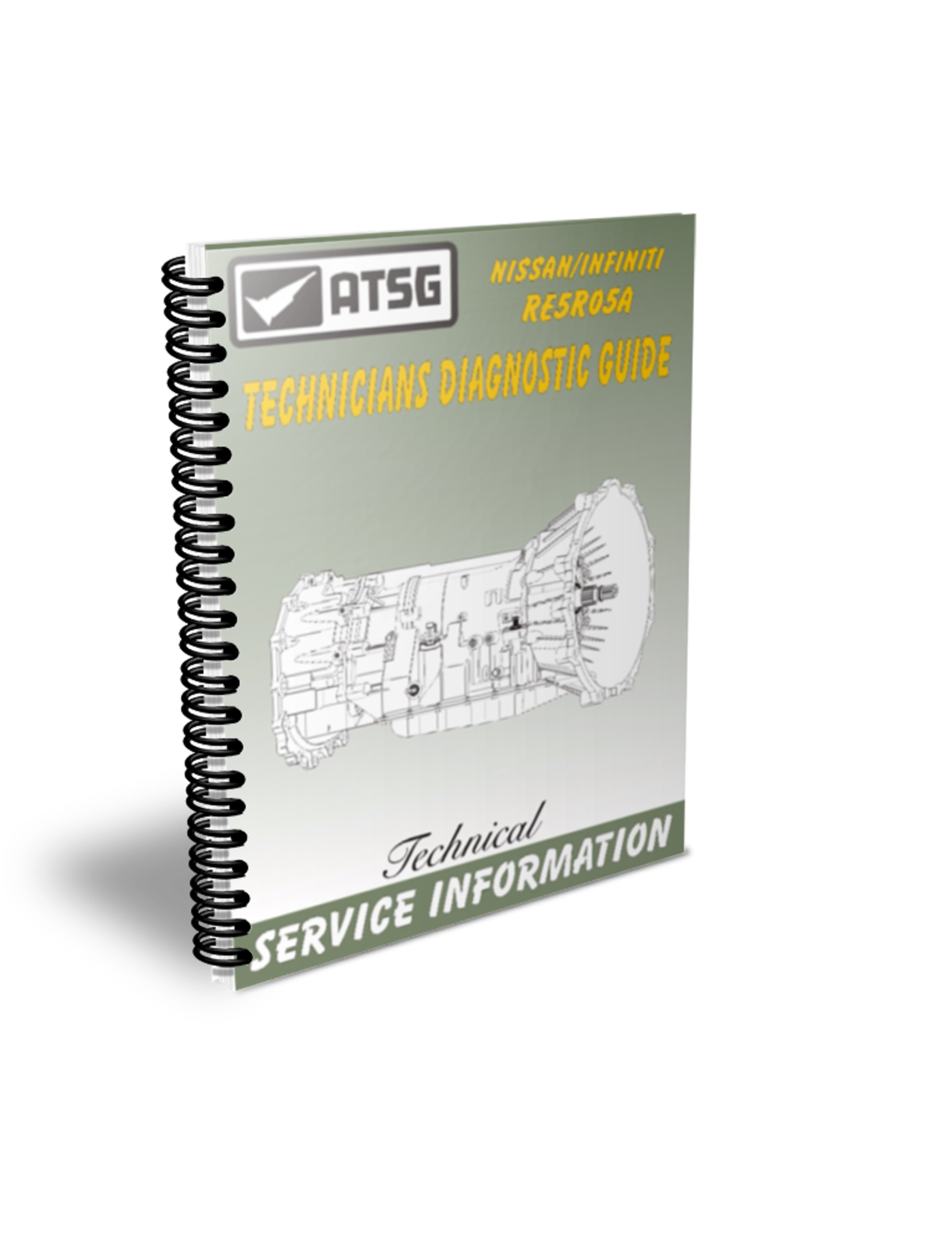 We also have our RE5R05A Technicians Diagnostic Guide. This covers Principles of Operation Electronic and Hydraulic, Complete hydraulic circuit diagrams, Valve Body Mapping (passage identification for the valve body and all spacer plates). It also includes a complete exploded view of the valve body and identification of all valves and springs.
If you found this article to be helpful, let us know below. If you need technical help from one of our tech experts, give us a call at 1-800-245-7722 and we will be more than happy to assist in getting that job done and the customer out the door!
Are you an ATSG Member yet? If not, click here and become one today!